STEP 1: CREATE ACCOUNT
STEP 2: CUSTOMIZE ORDER
STEP 3: ORDER COMPLETE
Thanks for investing in BOOST
Put BOOST into overdrive for unlimited subscribers& more amazing features
Watch the quick message below to get the best results from your BOOST account:
As a BOOST member, if you act RIGHT NOW, you get instant accessto BOOST Pro at a grandfathered pricing…
30 Day
MONEY BACK GUARANTEE
starstarstar
Secure Checkout
Unlimited growth with BOOST Pro
Unlimited subscribers
No Limit On The Number of Subscribers you get with BOOST
Unlimited Number of Pixels
Tracking everything – easy custom audience
Data Addon
More data about your audience than ever
Get emails of Amazon customers
People who buy online
Dear new BOOST members.Thanks and congratulations for getting your access to BOOST.
You're about to be rewarded with higher conversions and more subscribers from your list building effort.
But just before you jump in …
HERE'S HOW TO MAKE UNLIMITED LIST BUILDING PROFITS
BOOST works great right out of the box.
The powerful social subscribe strategy will both increase your conversions and your subscribers. No doubt.
And although the main product is jammed full of value …
The technology gives more ways to profit for users that want to take things to the next level.
IF YOU REALLY WANT TO MAKE AS MUCH MONEY AS POSSIBLEWITH BOOST… YOU'RE IN THE RIGHT PLACE
Even though BOOST is brand new, soon enough the technology and this powerful strategy will go mainstream.To keep your margins high, you'll need to constantlybeat your competition to the customer.To do this, you need more tools & dataAnd you'll need to leverage conversion features most marketers don't have access to.That's why we've spent months developing a suite of powerful features that take the BOOST technology to entirely new levels of profit.
Proudly Introducing: BOOST Pro
Unlimited growth, more data & unlimited versatility
BOOST Pro
For Marketers & Business People That NEED To Stay Ahead
This is for people that want unlimited growth.
How does BOOST Pro do this for you?
​
#1. Unlimited Number of Subcribers
With Boost Pro, you have no limit on the number of subscribers that you get.
You can get tens of thousands or hundreds of thousands of new subscribers per month and don't have to pay extra.
This opportunity is only available if you take action NOW.
Unlimited Growth Potential without paying more as you grow
#2. Unlimited number of pixels and tracking codes
Need to use more than 5 pixels? BOOST Pro got you covered by allowing you to add as many pixels or tracking codes to your account as you want
#3: Exclusive Data Addon -Social data about your subscribers made easy
With the Data Addon, we allow you to collect more valuable information about your subscribers without them having to fill out more form fields
Here's addtional data about your audience that you'll have access to if you upgrade to BOOST Pro today
Profile URLs
Yes! With BOOST Data Addon, you can get your subscribers' social profile URLs.
Imagine being able to easily see who your subscribers are, research about them and even get in touch with them personally on social media.
Here's all the data that you will get from BOOST Pro's Data Addon
| | | | | |
| --- | --- | --- | --- | --- |
| User ID | | | | |
| Email Address | | | | |
| First Name​ | | | | |
| Last Name | | | | |
| Profile Picture | | | | |
| Profile URL | | | | |
| Language | | | | |
| Gender | | | | |
| Age Range | | | | |
| Twitter Handle | | | | |
| Country | | | | |
| Headline | | | | |
| Number of Connections | | | | |
#4 and this ​will blow your mind
GET EMAIL ADDRESSES OF AMAZON CUSTOMERS
BOOST Pro brings access to over 200 million active engaged Amazon customers.
If you sell anything online, these are the most valuable email addresses that you can get because these are real people who buy and spend money online.
#5 Pro Upgrade unlocks powerful features in our roadmap
We prioritize adding more advanced and powerful lead generation features to Boost ProHere are some powerful Pro features that are in development
Content Locking
Lock parts or all of the content on your page and only let your visitors see the content after they subscribed
Pass query strings to destination URL
Prefill forms or make the destination page dynamic
using your subscriber data.So you can have your page say: Hi John (subscriber name). Instead of having the same static page for every one.
As a BOOST member, if you act RIGHT NOW, you get instant accessto BOOST Agency at a discounted pricing
Upgrade to BOOST Pro
BOOST Pro
Paid monthly​
Unlimited Subscribers
Unlimited number
of pixels
Data Addon
Amazon Integration
Pass parameters
(in roadmap)
Content Locking(in roadmap)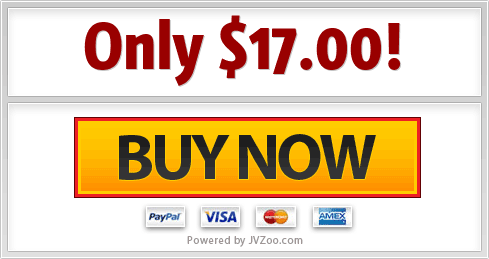 BOOST Pro
Paid annually –Save $57
Unlimited Subscribers
Unlimited number
of pixels
Data Addon
Amazon integration
Pass parameters
(in roadmap)
Content Locking
(in roadmap)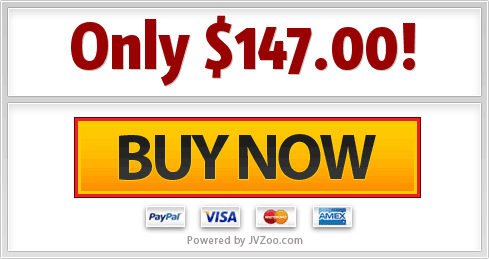 30 Days, 100% Risk Free Guarantee!When you click above and get immediate access to BOOST Pro, you're stillprotected by a 30 day money back guarantee!You can try everything that's included in the pro upgrade for 30 days, and if you'renot satisfied you'll the investment you're about to make back.Don't wait! This one-time special is only available on this page.
No Thanks, I'll pass on this special offer & understand the price is increasing and won't be able to get it again at this extremely low discount
Copyright 2017, Boost.link